Download the application for the full video-game based experience at http://virtualdreamcenter.xyz/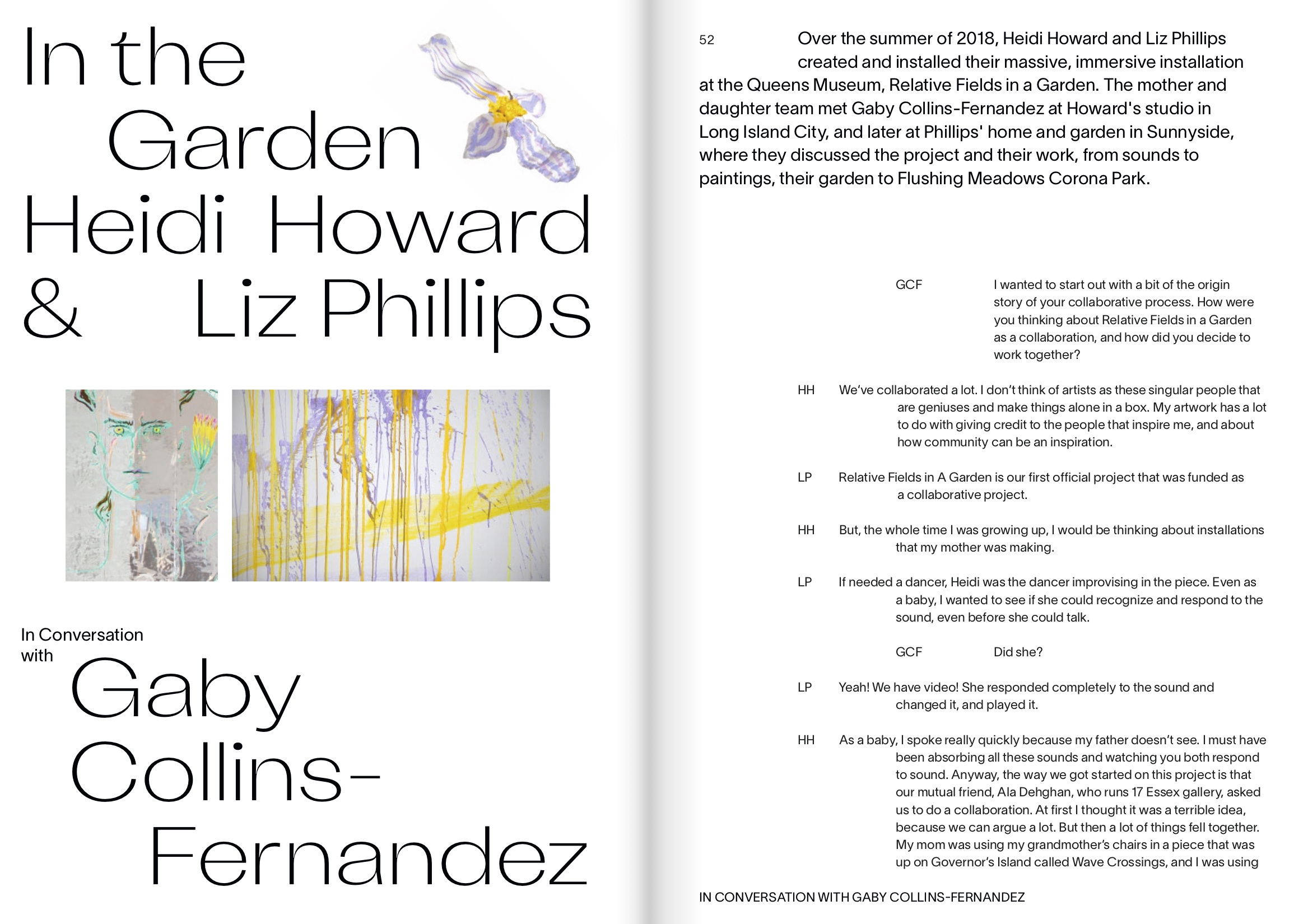 Click for full pdf of conversation
Relative Fields in Motion: A Collaborative Improvisation 2109
 "Relative Fields in a Garden" at the Queens Museum  2018 – 2020
Sound for Wavecrossings in Souvenirs: New New York Icons at Storefront for Art and Architecture, September 16th – November 18th, 2017
Blog for Wavecrossings on Governor's Island, 2017

BIYUU, Roulette, Brooklyn, NY, 2012
Plant Fields, wind and rain, UMF, 2012
This video of interactive wind sensors and Plant fields (creating sound shifts) was made at my installation in Farmington, Maine by Dawn Nye. This work was made possible with a grant from the David Bermant Foundation.
Here, Hear: Manhattan is an Island, White Box, 2011 
This installation first exists literally on my drawing board.
So Manhattan is an Island.
Can we hear it like being in a row boat?
Can we record the tides from every direction as they wash against the island?
With cellphones and digital decks we will synchronize recordings in three places on the water at once.
I want to play them back through transducers/objects of wood, shells, bamboo, and whatever else brings back the places where I recorded and my memory of the water there.
This installation is dedicated to the memory of Maryanne Amacher and her wonderful "City Links" performed installation series. There, she performed. The natural sound rode on the threshold of silence with a live class A phone line of river and dock sounds in her mix..